Product Description
Industrial Fan YOTCHP Variable Speed Fluid Hydraulic Coupling
Application:
Hydraulic coincidence machines which are series of products of extensively applied to steel plant, power plant, mine, etc.. After matching with belt machine, grinding machine and machineries that at odds with the community, such as air blower and water pump, hydraulic coincidence machines have the fine characteristics of flexible transmission and isolated and sprain shaking. In addition to that they can economize on electricity in a large amount and they are the energy-conserving product that the country popularized especially.
Our products range:
+YOTCGP series Variable speed fluid coupling
+YOTCG series Variable speed fluid coupling
+YOTCHP series Variable speed fluid coupling
+YOTCHZ series Variable speed fluid coupling
+YOTCQ series Variable speed fluid coupling
+YOTCHF series Variable speed fluid coupling
+Constant fluid coupling, such YOX, TVA series.
Sample Product Photos:
Feature of Technique:
1.Maximum output speed * in the type No. should be specified in order.
2.The rated slip is 1.5-3%.The maximum total mechanical efficiency>=95%.
3..For centrifugal machine-gal with load characteristics of  M a n2 .step less speed regulation over range of 1-1/5 is available.
For constant torque drives with M=C a range of 1-1/3 may be provided.
4.All of these are supported can by rolling bearing or sliding bearing.
YOTCGP TYPE Variable Speed Hydraulic Fluid Coupling Specification:
 
type
input rotational speed (r/min)
rotation power (kw)
YOTCGP500
1000
20~65
1500
65~210
3000
550~1600
YOTCGP560
1000
35~105
1500
115~340
3000
950~2740
YOTCGP580
1000
35~105
1500
115~410
3000
950~3250
YOTCGP600
750
20~65
1000
50~150
1500
170~500
YOTCGP650
750
30~95
1000
70~220
1500
240~700
YOTCGP700
750
45~135
1000
110~320
1500
350~1000
YOTCGP750
600
30~100
750
60~190
1000
145~460
1500
490~1420
YOTCGP800
600
45~130
750
80~250
1000
200~580
1500
610~1960
YOTCGP875
600
70~200
750
130~410
1000
310~910
1500
1060~3060
YOTCGP920
600
110~330
750
230~675
1000
400~1170
YOTCGP1000
600
130~500
750
250~1571
1000
615~1770
YOTCGP1050
500
125~365
600
220~640
750
400~1150
1000
780~2260
YOTCGP1150
500
180~710
600
310~1250
750
640~1860
1000
1500~4400
YOTCGP1250
500
300~870
600
530~1535
750
790~2280
YOTCGP1320
500
395~1142
600
695~2015
750
1030~2990
Details Photos of YOTCGP Variable Speed hydraulic fluid coupling:
Production Equipment Photos:
Package and Delivery:
Mainly Cooperation Customer:
Raw material yard, ore beneficiation, sinter plant and pellet, coke oven plant, iron making plant, steel making plant.
Successful Projects Feedback:
Note: We also accept the repair work projects, and provide spare parts for variable speed fluid coupling. 
If you have any related projects need our proposal, feel free to contact us.
| | |
| --- | --- |
| Standard: | GB |
| Material: | Low Carbon Steel |
| Connection: | Flange |
| Surface Treatment: | Painted |
| Head Type: | Round |
| Transport Package: | Wooden Case |
Customization:

Available

|

Customized Request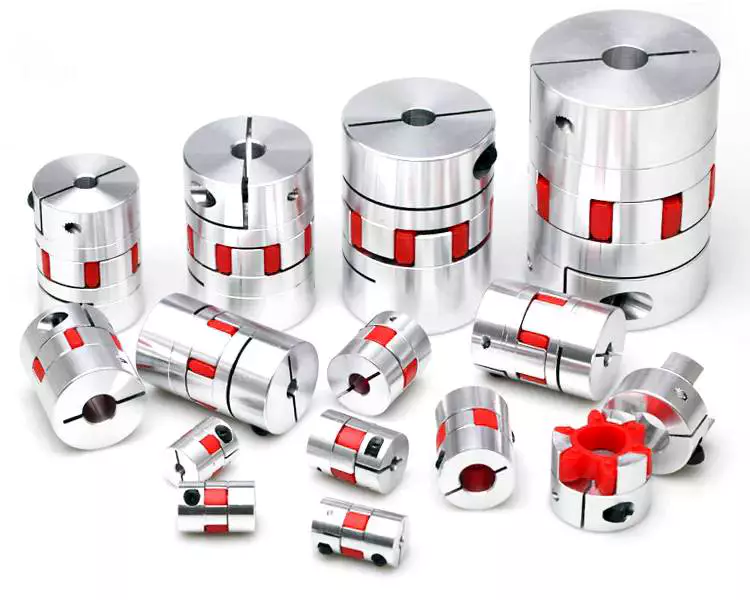 Programming With Couplings
A coupling is a mechanical device that connects two shafts together and transmits power. Its purpose is to join rotating equipment and allows some degree of end-movement or misalignment. There are many different types of couplings. It's important to choose the right one for your application.
Mechanical connection between two shafts
There are many ways to achieve mechanical connection between two shafts, including the use of a coupling. One common type is the beam coupling, which is also known as a helical coupling. It is used for transmission of torque between two shafts. This type of connection accommodates axial, parallel and angular misalignments.
The hubs and shafts of a worm gear are connected together by a coupling. This mechanical connection allows one shaft to turn another without causing a mechanical failure. This type of coupling is made from sliding or rubbing parts to transfer torque. However, the coupling is not designed to withstand jerks, so it isn't suitable for high-speed applications.
The use of a coupling is common in machinery and equipment. It helps transmit power from one drive shaft to the other, while adding mechanical flexibility. It is also useful for reducing the impact and vibration caused by misalignment. It also protects the drive shaft components from wear and tear.
A double-hook coupling can be used to provide a uniform angular velocity at the driven shaft. Another example is a double-jointed coupling. A double-jointed coupling can be used to connect shafts that are not directly intersecting. The double-jointed yoke can be used for the same purpose.
A shaft coupling is a device that maintains a strong mechanical connection between two shafts. It transfers motion from one shaft to another, at all loads and misalignments. Unlike a conventional linkage, a shaft coupling isn't designed to allow relative motion between the two shafts. Couplings often serve several purposes in a machine, but their primary use is torque and power transmission.
Functions that control the flow of another function
One of the simplest programming constructs is a function that controls the flow of another function. A function can take an argument and return a different value, but it must be ready to return before it can pass that value to another function. To do this, you can use the goto statement and the if statement. Another way to control flow is to use a conditional statement.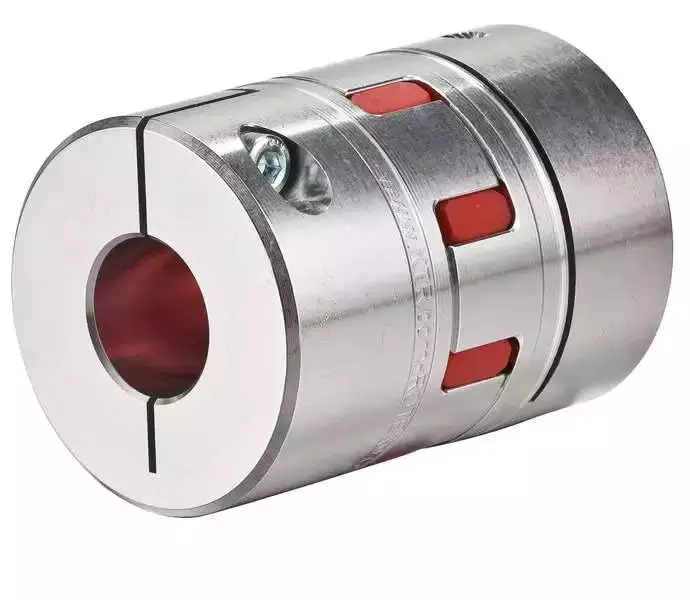 Criteria for selecting a coupling
There are several important factors to consider when choosing the right coupling. One of the most important factors is coupling stiffness, which depends on the material used and the shape. The stiffness of a coupling determines its ability to resist elastic deformation. A stiff coupling is desirable for certain types of applications, but it's undesirable for others. Stiffness can reduce the performance of a system if there's too much inertia. To avoid this, ensure that the coupling you choose is within the recommended limits.
The size of a coupling is also important. Different coupling types can accommodate different shaft sizes and shapes. Some couplings have special features, such as braking and shear pin protection. When choosing a coupling, you should also consider the type of driven equipment. If you need to connect a high-torque motor, for example, you'll want to choose a gear coupling. Likewise, a high-speed machine may require a disc coupling.
Another factor to consider when selecting a coupling is the torque rating. Despite its importance, it's often underestimated. The torque rating is defined as the torque of the coupling divided by its OD. In some cases, torque may fluctuate during a cycle, requiring a coupling with a higher torque rating.
Torsionally flexible couplings are also important to consider. Their design should be able to withstand the torque required during operation, as well as the required speed. The coupling should also have a high degree of torsional stiffness, as well as damping. Furthermore, a damping coupling can reduce the energy wasted through vibration.
The sizing of a coupling is also determined by the torque. Many engineers use torque to select the correct coupling size, but they also take into consideration torsional flexibility and torsional stiffness. For example, a shaft may be able to handle large torque without damaging the coupling, while a disk may be unable to handle large amounts of torque.
Besides torque, another important consideration in coupling selection is the cost. While a coupling may be cheaper, it may be less reliable or easier to maintain. Couplings that are difficult to service may not last as long. They may also require frequent maintenance. If that's the case, consider purchasing a coupling with a low service factor.
There are many different types of couplings. Some require additional lubrication throughout their lifetime, while others are 100% lubrication-free. An example of a 100% lubrication-free coupling is the RBI flexible coupling from CZPT. This type of coupling can significantly reduce your total cost of ownership.
In addition to the above-mentioned benefits, elastomeric couplings are low-cost and need little maintenance. While they are often cheaper than metallic couplings, they also have excellent shock absorption and vibration dampening properties. However, they are susceptible to high temperatures. Also, they are difficult to balance as an assembly, and have limited overload torque capacity.




editor by CX 2023-04-23